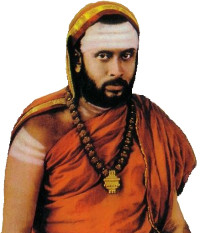 Leela Charitable Trust was started in the Memory of Mrs. K Leela, Wife of Mr. R Kunjithapadham. A well known carnatic singer and a Noble Human Being.
Family Background:
Mrs. Leela was born in a Musical Family. She was born on 26th of September 1945 at Nemmara, near Palaghat to Mr. N.E. Mani Iyer and Mrs. Parvathi. Sri N.E. Mani iyer's is a great Violinist and he has also acted in Many of Tamil Featured Films with Great actors, Like Shivaji Ganeshan, M.G.R, Gemini Ganesan and Chandra Babu etc… Sri N.E Mani iyer had accompanied has a violinist with Mrs. Padmini, Ragini and Lalitha Group in their Dance performances. He has almost 1000 of students in all over Tamilnadu. Leela's Grandfather Late Sri. Nemmara Eswara Bhagavathar was a great Carnatic Music Vocalist. He is Honoured by Mysore Maharaja and Honoured by his holiness Sri Chandrasekhar Bharati Mahaswamiji, Sri Shringeri Sharadha Peetam) with his own golden Rudraksha Mala. Sri. Nemmara Eswara Bhagavathar was a disciple of Late Sri. Nemom Sundara Bhagavathar who was the direct Disciple of Sri Thyaga Brahmam. (One among Trinities of Carnatic Music)
Profile: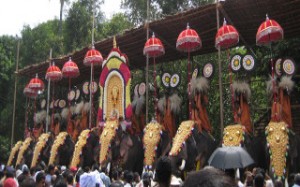 Leela has Learnt Carnatic Music from her Father and Guru Sri N.E. Mani Iyer from her childhood. She has given 1000's of Public Musical Concerts. She has given hundreds of All India Radio Performances also. Her Fans adored her beautiful voice quality and her simple personality. She was given the title of "INNISAI KUYIL". (Musical Cuckoo).
Other than singing Leela has composed Number of Devotional songs. Her Songs very Popular among the Public. "INNISAI KUYIL" Leela's Musical Concerts were personally attended and letters of Appreciation are given by:
Honourable Former Chief Minister C. AnnaDurai
Tamil scholar M. Varatharasanar
Tamil Scholar Ma.Po.Sivagnanam
Honourable Former Chief Minster M.G.R
Honourable Former Chief Minister M.Karunanaidhi
In the year 1971 Leela Got married to Mr. R.Kunjithapadham, (Jyothisha Raj Vidwan), Astrologer and Palmist in Chennai by the Blessings of Sri Kanchi Maha Periyava. Mr.Kunjithapadham is the son of R.Rajagopalaiyer a renowned Astrologer from Kumbakonam, Grandson of Vayaloor Sri Rama iyer, a Landlord who is well known for his charity. Mr. R.Kunjithapadham is the Nephew of Great Poet Papanasam Sivam. Hence by his blessings wrote many Devotional songs and done many Sangeetha Upanyasam along with His Wife K.Leela in All India Radio and Doordarshan. Mr. R.Kunjithapadham and K. Leela are well known to all people for their friendly nature, Helping Mind and Charity.